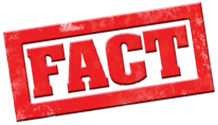 Your Existing customer base represents the greatest opportunity to increase sales and Revenue ...
yet most dealerships do little, if anything, to actively retain these customers.
Consumers have more buying options than ever before and it is crucial that today's dealership has a comprehensive customer retention strategy if they are to survive and thrive long-term.
A successful customer retention strategy must take a multi-faceted approach. Thus TotalLoop developed DealerlQ - a suite of innovative solutions working together to take the passive data from your DMS and actively generating new sales opportunities, increase revenue and create real customer loyalty.
DealerlQ applies cutting-edge data mining technology to your own customer base to instantly pinpoint customers that are in a position to trade out of their current vehicle and into a brand new one, all with no money down while potentially lowering their current monthly payment.
TotalLoop understands that the dealership already has more than enough programs in place. Therefore, DealerlQ was designed to literally do all the work for you. Unlike other data mining solutions, DealerlQ does not require you to log in and out of yet another program all day; we deliver the opportunities to you.
DeaIerIQ is by far the best program we've ever used. We're seeing a 1,000%+ return on investment every month. We looked at other programs but found that DeaIerIQ does more for less and has really simplified the process. That they offer a money back guarantee makes it an absolute no-brainer!

Dave Becker
Fred Martin Nissan
Learn More